JONNY HAYES insists James Forrest will be one of Celtic's key men when they face Rosenborg in Trondheim on Wednesday.
The Hoops go into the Champions League second leg with the tie balanced at 0-0 after last week's encounter at Parkhead.
Hayes, the £1.3million summer recruit from Aberdeen, is convinced Forrest is ready to fire Brendan Rodgers' men to the crucial play-offs.
He said: "Whenever I dropped into left-back for Aberdeen, James was the only player in the league I was worried about doing me for pace on the outside.
"Even if you try to make it a foot race he's got that intelligence to come in and he's decent on his left foot.
"He's the only player I think with pace I was ever worried about, although I don't think Scotty will be too happy to hear that.
"He's got a terrific turn of 
pace, you can see that in the lead-up to my goal against Sunderland. Inside, outside, I've always been a big admirer of him.
"James was outstanding up front. Being a wide player, his movement was really good. He moved the centre-halves and midfielders about the pitch."They didn't know who was picking him up and when he dropped into the hole, it gave me and Scotty a lot more freedom to get forward.
"He was outstanding and is a very under-rated player. I don't think he gets the credit he deserves. He is a clever player as a winger. He knows when to keep the ball and is of the highest calibre, having been at Celtic for almost a decade.
"James kept Paddy Roberts out the team for a long time last year and that shows how good he is.
"On his day, nobody can touch him and if he goes and plays that role through the middle in midweek he can do more than just a job,
"He can score goals, create chances and do really well there for the team."
Looking forward to the clash in Norway, Hayes added: "We are arguably better on the road because we have pace and can attack.
"There will be more onus on Rosenborg to come out and score a goal. If it's 0-0 it goes down to pot luck."We have the slight advantage that if we score the opening goal it counts almost as double, so we are confident we can go over there and score.
"If we do that in their backyard it's going to make their task a little bit tougher.
"It's just a winning mentality. Everyone saw that last year. That always seems to be the case at this club going back through the years. Celtic always seem to have that extra will to win."I don't think going anywhere would faze us. You saw that last season with the squad going to down to Manchester City and getting a draw against a club with hundreds of millions of pounds worth of talent.
"You can call on results like that for a little bit of experience. But when you play for a club the size of Celtic you can't be fazed by anything.
"It's what is expected of you. You have to go into every game with that willingness to go the extra mile to win it.
"It is not just about doing it for yourself but for the club, the fans and everyone."
Meanwhile listen to the new CQN Podcast below…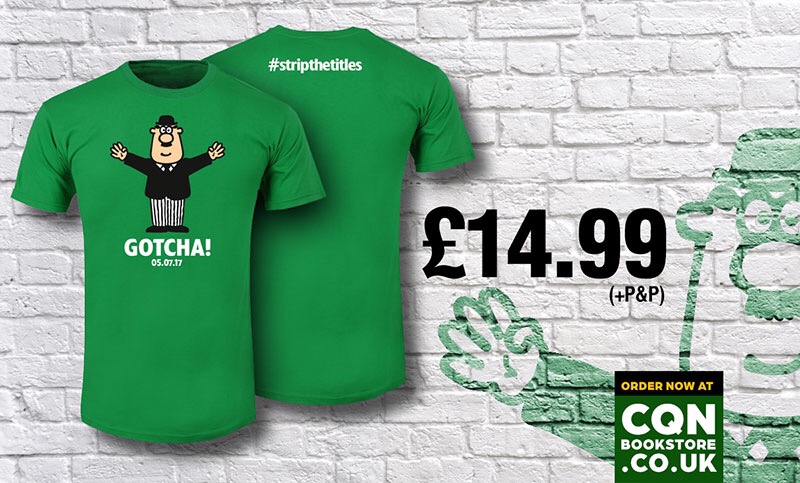 Click Here for Comments >