FORMER Sweden manager Lars Lagerback has hailed Mikael Lustig's decision to sign a two-year extension on his Celtic contract.
The veteran international boss spotted the potential of the versatile back-four operator early in his career and gave him the first of his 55 caps in 2008.
Lagerback, who quit as Swedish gaffer in 2010 after 12 years in charge, said: "I have seen Mikael get better and better in Glasgow.
"I don't always get to see him in person, but I sometimes do television work for a Swedish television channel when the Champions League is on.
"So, I have seen him on that platform. For any player that is the highest level you can get to and it was not a big surprise to me that he should want to stay where he is."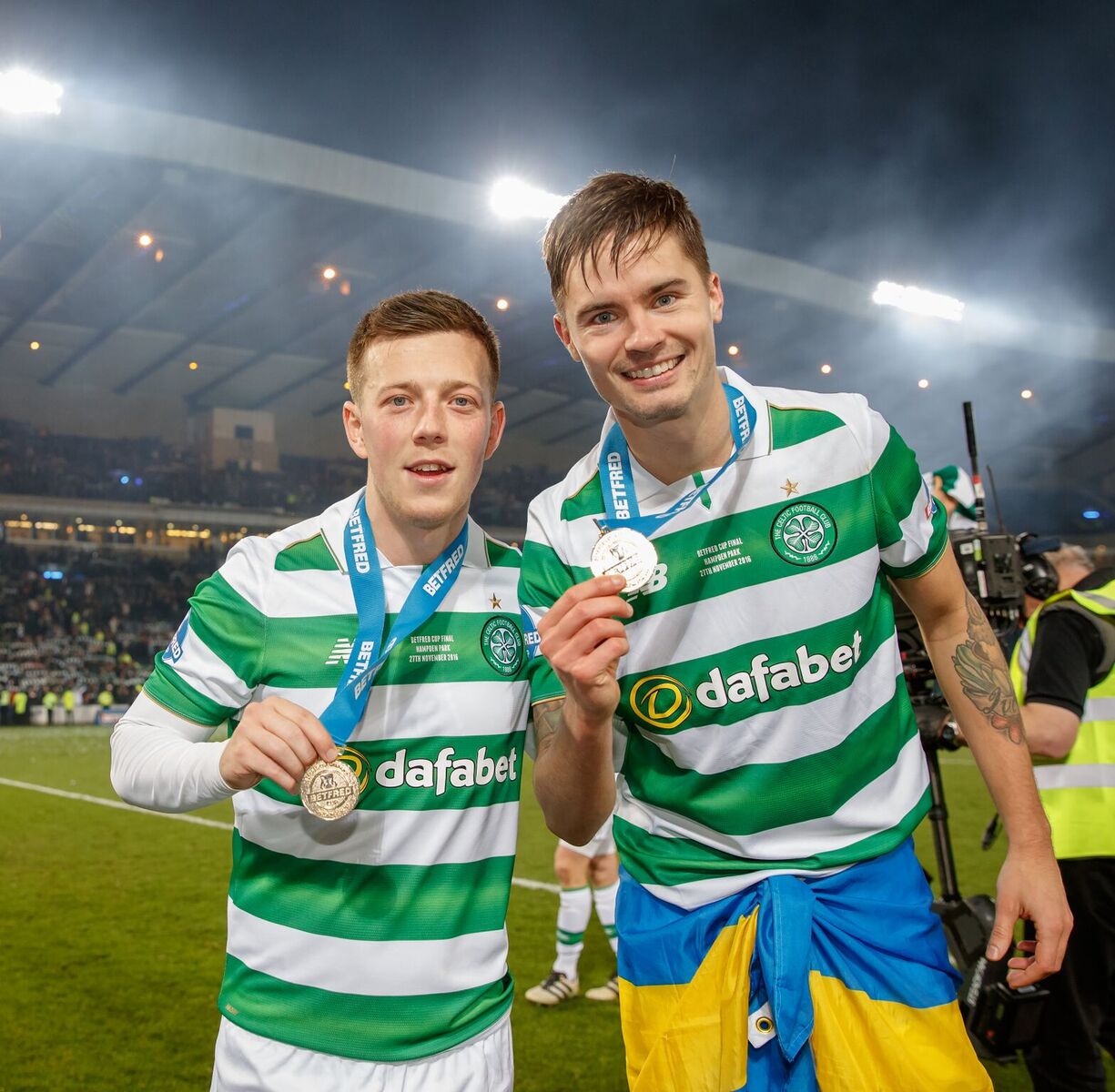 It is Lustig's appearances in the European arena that are particularly telling with the 30-year-old defender making 50 appearances for the Hoops.
Lagerback believes Lustig is perfectly suited to the Scottish champion because they are a club that match his own personal ambitions.
He said: "I first got to know Mikael when he was a young player coming through and I knew he wanted to play at the top level.
"What I liked about him was that he had two ways of working – he could do the defensive stuff, but he always wanted to get forward.
"He was a duel operator and that is so valuable, particularly now in the modern game where we see full-backs going further up the pitch all the time.
"But if you do that then you also need to be able to get back and he is always very mindful of that responsibility.
"But my own experiences of Mikael was that he very personable. He was always a popular member of both youth dressing rooms and the first-team dressing room because he is able to communicate very openly.
"It doesn't surprise me that he has taken on responsibility at Celtic because he was always good at getting a message across to other players."
Lagerback added: "Everyone in Sweden would recognise Celtic not just because they are still one of the iconic names in football, but, of course, we had Henrik Larsson and Johan Mjallby there for a long time and they did not too badly.
"But when you are at a club of that magnitude and competing in European football and winning cups every year, I don't think that you can ever really accept going to a club where you are not doing that.
"I also think that for any player if your family is settled and happy and you like the club, you believe their ambition matches your own, then it is an easy decision to stay.
"I still think that Mikael has a lot of football in him. He is coming into the peak years of his career but he is an athletic player and I still think that Celtic can see the best of him."
Click Here for Comments >