MARK McKENZIE, the Philadelphia Union centre-back, has revealed he is open to a move to Celtic.
The champions had discussions with the MLS side in the summer for the USA international, as CQN reported back in August.
However, Neil Lennon switched his attention to Republic of Ireland captain Shane Duffy who agreed a £2million season-long loan deal from Brighton.
The Hoops will search the January transfer mark to reinforce their central defence and McKenzie is back on their radar and the back-four operator would welcome interest from the club as they prepare to make even more history on Sunday when they face Hearts in the Scottish Cup Final where they can clinch the unprecedented quadruple treble.
Asked if he would consider a switch to Scotland, the 21-year-old defender, speaking to Sky Sports News, answered: "Yeah, ultimately it's about the situation being right for all parties.
"As the player, you are probably the most important piece in the puzzle, but it's about making sure it's right for the club I'm at now, but also the club I could potentially be going to.
"I want to be playing regular and consistent minutes – at least fighting for my spot and then trying to keep that spot. That's the most important thing. It's something I've obviously talked to my agents about and talked to the club and staff about and make sure it's right for everyone.
"I've done my fair share of research (on Celtic and the Scottish Premiership) and I've always loved football, so I've known about Celtic for a while. You hear about Celtic and the path of Virgil Van Dijk – going from there to the Prem.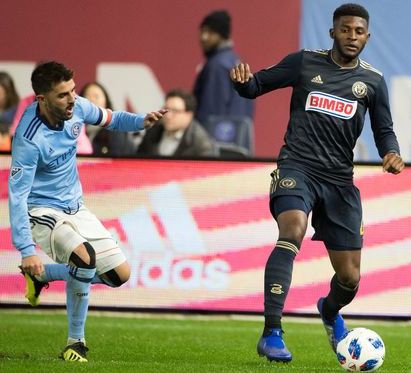 "I'm no dummy when it comes to understanding the leagues. I have a general idea of what the leagues look like and keeping up with who is at the front of the pack in the league race and tournaments. I know about Celtic and the league – and a lot of other leagues. But it's an exciting time, though."
Discussing the interest about his future, McKenzie said: "I appreciate it. It's testament to the hard work I put in.
"It's something I'm excited about. Having it there is something I've dreamt of. But, at the end of the day, I'm not getting too far ahead of myself. There were rumours and speculation, but, ultimately, I had to focus and that's what helped me finish strongly. As a 21-year-old it's something I'm extremely proud of."
The American ace added: "Ultimately, Europe is where every footballer understands is the highest level. I'm not bashing any leagues, but when you wake up as a kid on a Saturday morning at 8am and you turn on the Prem. Right after that, there might be a Bundesliga game or El Clasico. Europe is where you want to be and I find myself in that position also.
"It's out there – my goal is to play in the Champions League, play against the best players in the world, win trophies. That's my goal and those are my personal ambitions.
"Obviously right now I'm still a Union player, but I hope in the near future that I find myself in the situation where I can make the jump and put myself forward in those important matches.
"You have to be able to adapt and adjust my style of play. But I also need to be true to myself and what got me here. But I definitely want to go to a league where you can play and lead the attack from the back."
Click Here for Comments >