FORMER Scotland international manager Tommy Docherty passed away on Hogmanay at the age of 92.
The ebulient Glaswegian, who played for Celtic between 1947 and 49 before moving to Preston, died following a long illness.
Docherty, known as The Doc, managed the Scots during 12 games from September 1971 to December 1972 before moving to Manchester United. He was in charge of a total of 12 clubs – including Chelsea, Aston Villa and Derby – during a 27-year coaching career.
He is best known for his five-year spell at Old Trafford, overseeing an English Cup Final win over Bob Paisley's Liverpool in 1977.
A family statement read: "Tommy passed away peacefully surrounded by his family at home.
"He was a much-loved husband, father and papa and will be terribly missed."
It was The Doc who christened Davie Hay as The Quiet Assassin' and the Celtic legend recalled when he was handed the moniker by the international boss.
Hay mentioned it in his autobiography, entitled 'The Quiet Assassin', co-authored by Alex Gordon whose fifteenth Celtic book, '50 Flags Plus One' has just been published.
Here is how the current ambassador of the Parkhead club remembered it in his memoirs:
THE QUIET ASSASSIN…Davie Hay on Scotland international duty.
TOMMY DOCHERTY quit Hull City where he had been assistant boss to Terry Neill, to become Bobby Brown's successor. In fact, the SFA, never one to rush a decision, gave The Doc the job on an interim basis and it became permanent after he had victories over Belgium and Portugal in October and November.
I knew I would get an opportunity under The Doc who was very much his own man and would not be swayed one way or another by voices from the terracing.
One of the first things he did was bring in Arsenal goalkeeper Bob Wilson and Hibs midfielder Alex Cropley, who became the first English-born players to represent Scotland in over 98 years. Of course, there was the usual murmur of criticism from some hard-nosed Scots, but they were wasting their time; The Doc was not listening. The world governing football body, FIFA, had rubberstamped their decision to allow players to represent countries of their parents or grandparents' birth and our new gaffer simply utilised the rule.
Only one player – Hibs' Pat Stanton – survived from Brown's last selection against Russia in Moscow on 14 June. Just under four months later Tommy Docherty had revamped the entire set-up and things were looking up. He named this side to play Portugal at Hampden: Wilson; Jardine and Hay; Bremner, Eddie Colquhoun (Sheffield United), Stanton; Johnstone, George Graham (Arsenal), O'Hare, Cropley and Archie Gemmill (Derby County).
As my old Celtic skipper Paul McStay often said, 'There was a buzz about the place.' Scotland won 2-1 with goals from O'Hare and Gemmill. And I found myself with a new nickname, The Quiet Assassin! The Scotland gaffer seemed to think that summed me up very nicely. Thanks, Doc. Pele was The Black Pearl. Alfredo di Stefano was The White Arrow. Eusebio was The Black Panther. Puskas was The Galloping Major. Me? The Quiet Assassin. Tells you all you need to know, doesn't it?
Next up was Belgium and once again Tommy Docherty showed how cute he was. The game was being played at Aberdeen's Pittodrie Stadium and three Dons players were included in the team – Bobby Clark, Martin Buchan, later to join The Doc at Manchester United, and midfielder Stevie Murray, who would become a team-mate of mine at Celtic.
It helped swell the gate, of course, and it seems a simple tactic to come up with, but I bet it wouldn't have occurred to a few international bosses who went before Tommy. Scotland won 1-0 with a header from O'Hare and the game was memorable for something else – the first international appearance of a certain Kenny Dalglish.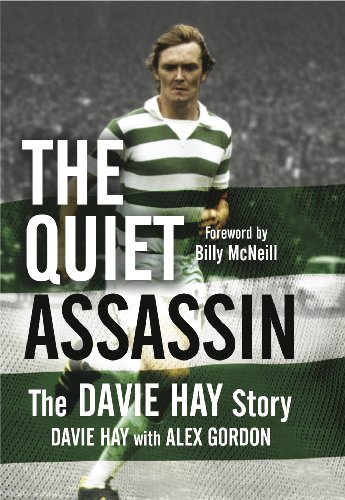 He came on as a second-half substitute for Cropley and we were all witnessing history in the making. He would go on to win 102 caps and chalk up 30 goals – a record he shares with the incomparable Denis Law who achieved his total in only fifty-five games.
These were exciting times to be involved in the Scottish international set-up and that hadn't always been the case. The Doc was an infectious, enthusiastic individual who was blessed with a quick wit. He was brilliant with one-liners and the dressing room was a happy place to be. He revitalised and revamped the place.
The SFA agreed to a friendly against Holland on 1 December that year and we travelled to Amsterdam in good spirits. Ajax had just won the first of three consecutive European Cups with a 2-0 triumph over Greek outfit Panathinaikos at Wembley. They would later defeat Inter Milan, who had beaten us on penalties in the semi, by the same score in Rotterdam and completed the hat-trick with a 1-0 success against Juventus in Belgrade. An encounter against Holland, Johan Cruyff et al, certainly appealed to me. It seemed I was being fast-tracked through my football education.
The Doc started with Bob Wilson back in goal while Sandy Jardine, Eddie Colquhoun, Pat Stanton and yours truly formed the back four. Billy Bremner, George Graham and Archie Gemmill were in midfield with Jimmy Johnstone and Eddie Gray offering width on the flanks. Kenny Dalglish started his first Scotland game in the striker's role.
I recall it was a fascinating match; full of superb football, encouraging attacking play and some outstanding individual touches. They scored first through Cruyff – who else? – but we came back to level when Graham knocked in a free-kick from Bremner. It was stalemate with only three minutes to go and I'm afraid our English keeper made a hash of coming for a corner-kick. He missed his punch and Barry Hulshoff, a towering and formidable centre-back, powered in to send a header thumping into the back of the net.
Bob Wilson never played again for Scotland. I heard that later on he took to the afterdinner-speaking circuit and used to open with, 'Kenny Dalglish and I won 104 caps between us.' Well, at least he retained his sense of humour.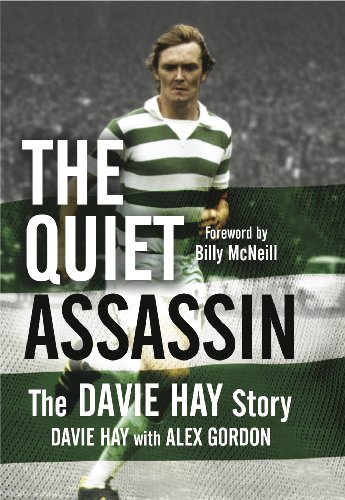 I had hamstring problems throughout 1972 and dropped into the international wilderness. By the time I returned a year later Tommy Docherty had been replaced by Willie Ormond. The Doc had taken Scotland to Brazil to play in something called the Independence Cup during the summer. Two goals from Lou Macari gave them a 2-2 draw with Yugoslavia in Belo Horizonte, there was a goalless draw with Czechoslovakia in Porto Alegre and then a narrow 1-0 defeat from Brazil in Rio with Jairzinho netting the only goal ten minutes from time in front of a 113,000 crowd at the Maracana.
Rumours were rife that our ebulient manager was about to depart and so it proved after he had guided his country to two successive World Cup qualifying victories over Denmark, 4-1 in Copenhagen and 2-0 in Glasgow where Dalglish scored his first international goal.
The Doc found the lure of Manchester United too much to ignore and he duly packed his bags again and headed back across the border to Old Trafford.
* CQN wishes all our readers a Happy New Year and we hope 2021 brings you all you could hope for – on and off the pitch. Please stay safe.
Click Here for Comments >