RONNY DEILA was yesterday praised by Celtic legend and Lisbon Lion Tommy Gemmell during an hour long question and answer session on Celtic Quick News.
Gemmell famously scored the equalising goal on May 25th 1967, on the way to the greatest triumph in Celtic's wonderful history,   was on CQN to share memories of that day in the heat of Lisbon, 49 years ago.
The legendary full back opened by welcoming new manager Brendan Rodgers to the club and concluded by praising former boss Ronny Deila for leaving a rich crop of young players for Rodgers to work with .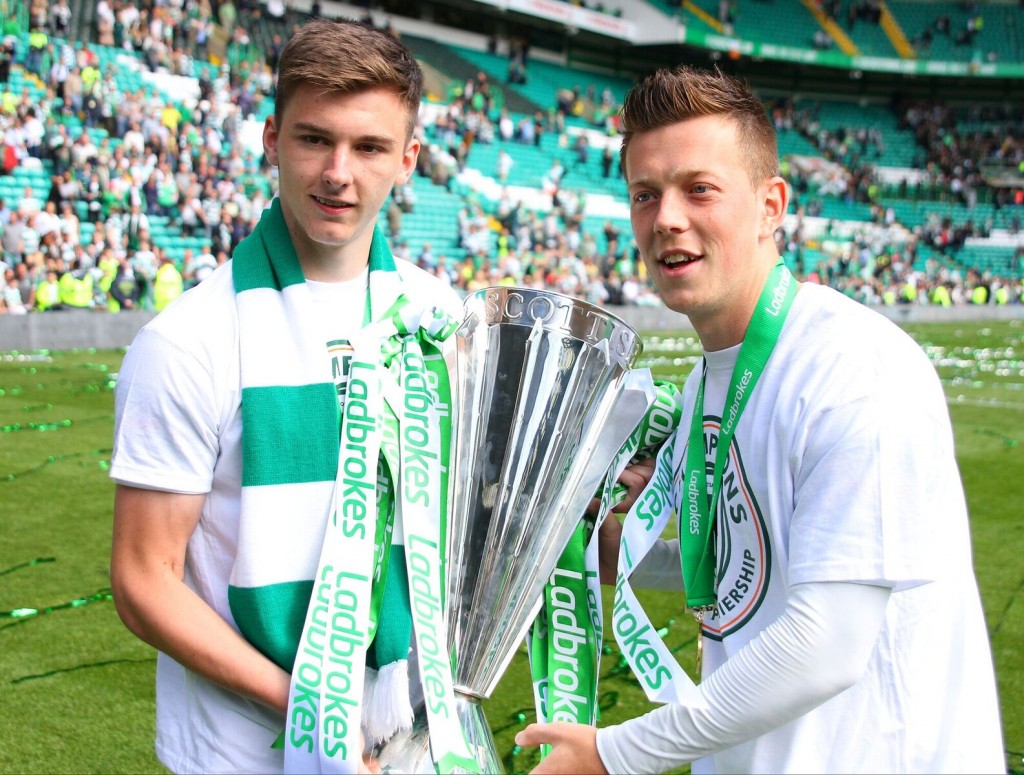 Deila left after the 5 in a Row Champions after the  7-0 thrashing of Motherwell on the final day of the season. He bowed out having won the Premiership title two years running and a league cup last season.
Tommy Gemmell had this to say about Deila's Young premiership winning team: "He has left the new manager with a great crop of players and some not so good."
Deila arrived at Celtic in June 2014 and boasted about the importance of youth and developing players. Gemmell picked out several players that he believes with go on to great things, thanks to Ronny Deila. He said,  "Christie, Tierney, he reminds me of somebody, Griffiths, Armstrong – he's a good player, and others" all form part of the legacy left by Deila.
Another one is Scott Allan, who spent most of the year in development and improving his game. His first season at the club resulted in just three starts. Ronny had outlined to the former Hibs player what he would need to get into the first team.
"People will look at this season as another one out of my career when I could have been playing every week, but I felt it was the right thing to do at the time," Allan said yesterday.
"I have developed other things in my game that I wouldn't have done had I stayed in the Championship with Hibs and hopefully that will stand me in good stead for next season.
"I have a far better work ethic than I had at Hibs. When you are doing well every week, you get into a comfort zone and can go through the motions in training, so when you are not playing it keeps you hungry and you work even harder."
And Tommy Gemmell believes that with this crop of exciting young players  Rodgers could replicate the success of the 2003 Seville team: "Brendan Rodgers if he is backed by the board can get us back to the level of the team that took us to Seville. That side was pretty useful!"
Gemmell, a manager himself at Dundee and Albion Rovers, offered a final message of farewell to the Norwegian: "Well done Ronny and good luck son!"
Turning past into present, Gemmell commented that Brendan Rodgers: "seems to be a good choice." Whilst commenting that the new Boss' time at Swansea and Liverpool qualified as him having "served his apprenticeship in England and now he's ready for the biggest job in football. Managing Celtic!"
On the 49th Anniversary of the Lisbon Lions great triumph, Gemmell was in good form as he discussed the time before, during and after, that fateful day in Lisbon; whilst also urging Celts to purchase their season tickets and fill Celtic Park next season.
READ Tommy's comments on CQN HERE.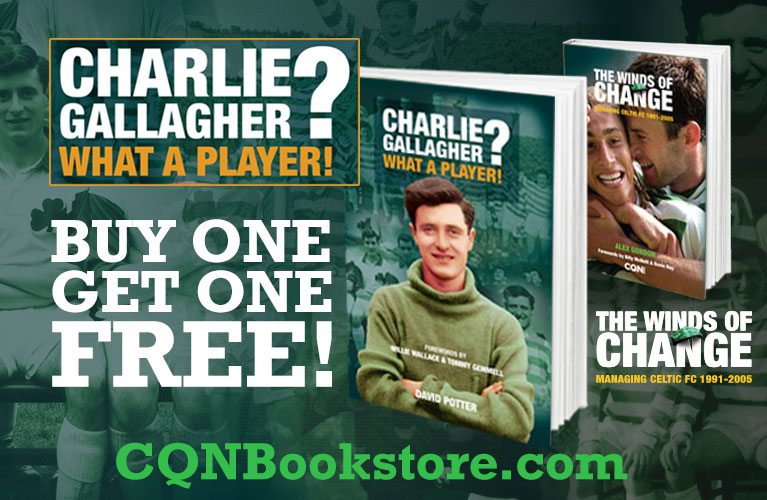 Click Here for Comments >