DIDIER AGATHE has told the Celtic players they will have nightmares if they blow the chance to win five successive SPFL championships.
The Hoops have a five-point lead over Aberdeen with six games to go while the Dons take on Hearts at Tynecastle this evening desperate to haul the advantage back to two.
The strain could be on Ronny Deila's men before they play Mark McGhee's Motherwell at Fir Park tomorrow afternoon. However, Agathe believes the Celtic players should be up for the test.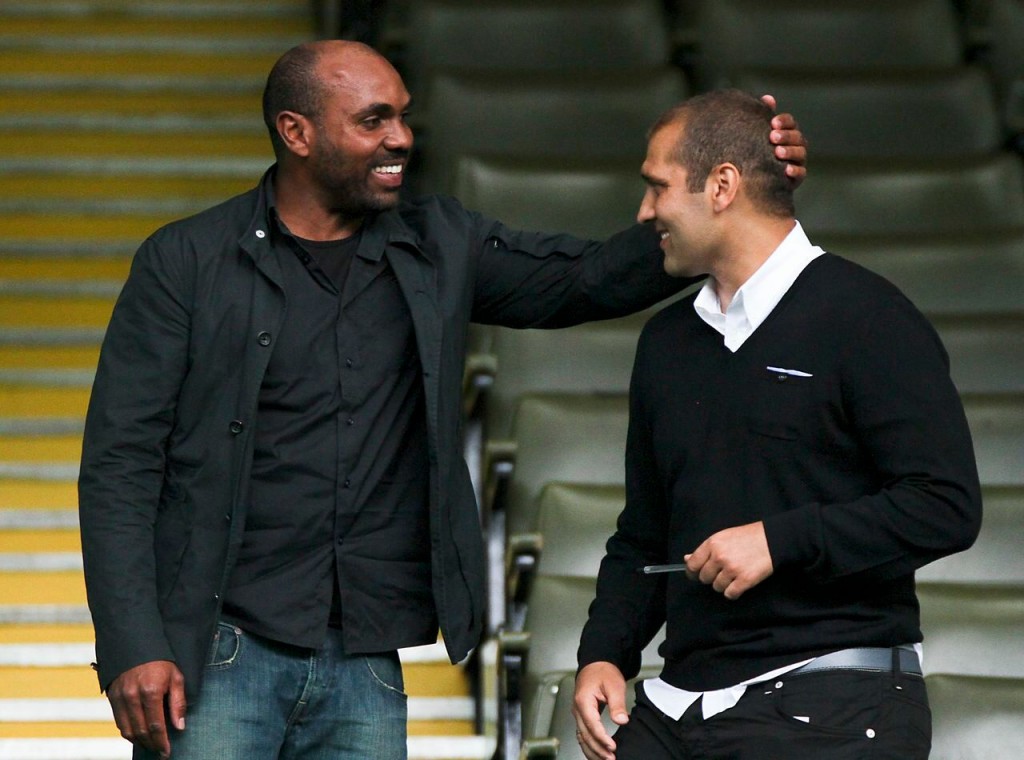 He insisted: "Pressure should not matter. When you sign for Celtic, you sign for a club that has won the European Cup. You know what the club is all about and you know the size of it. If you don't, it does not take long to get the message.
"You sign for Celtic to win titles. To win cups, to make a name for the club in Europe. That is why you play for Celtic. So there is no pressure. The minute you pull on your boots to play for the club, you know immediately what you are there to do.
"If you have the right quality of player, then they will thrive on pressure. They respond to that challenge, they do not shrink under it. To me, that is the question now. Is the quality there? It is up to them to show it now.
"They should not feel pressure when it is a league without Rangers (sic) because they are so far in front of everyone else."
Agathe was part of 'Black Sunday' in 2005 when Martin O'Neill's side lost 2-1 at Fir Park and the Ibrox side nicked the title when they beat Hibs 1-0 at Easter Road. Celtic fans have called this day 'Black Sunday' ever since, however subsequent events have resulted in a re-naming and from now on CQN will refer to it as EBT Sunday.
The ex-winger recalled: "I know I will never forget that feeling. It was easily the worst day of my career. It was a terrible thing and even although I was lucky to be part of an excellent Celtic side and we won lots of trophies, I probably think more about that day in Motherwell than any of the good times.
"We knew leading up to the game that Martin was going and it just seemed to knock so many of us out. We were a very close team, a close squad – almost like a family.
"Martin was a great manager, the best I had and I know that so many of us felt like that about him. He was everything – manager, coach, a guy you could go to with any issues – and I think it was an subconscious thing, but our heads went when we know he was going.
"Losing the league that day was awful, but I don't think you can compare it to now. We had played many games in Europe as well as domestically that season. We had been in the group stages of the Champions League and we were up against a Rangers (sic) team that was full of internationalists. They had pushed us all the way.
"Celtic now do not have that. If there is no Rangers (sic) in the league, they should be winning the title."
*Rangers died in 2012. The fielded a team of EBT tax dodgers at Easter Road on Black Sunday and if the Supreme Court decides in favour of HMRC and against BDO the Rangers liquidators then the campaign to strip that title and many others will resume.
—————————————————————-
PRE-ORDER Charlie Gallagher? What a Player! from CQN Bookstore
HERE
and we'll email you back to organise a personal message from Charlie on your signed copy. A GREAT Father's Day gift for your dad from a Celtic legend! The book is written by Celtic historian David Potter and is a great read.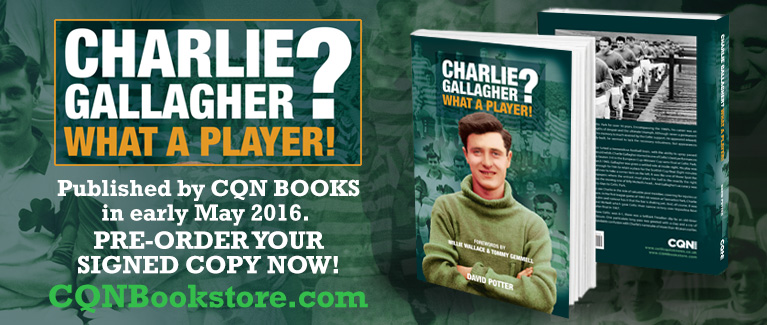 Click Here for Comments >