Were we as bad as we thought in Israel asks VFR800?…
Its funny how we all have a perception of who let a team down by a poor performance; who hid and didn't want the ball; and where our weaker links in a game were.
Well, sometimes the stats tell us we are wrong; we don't know what we are talking about.  I had a look at the passing stats for the team last night for Tuesday's game against Hapoel Be'er Shiva and admit I was extremely surprised at what they showed.  I then checked them on a few other websites to be sure.
Universally Saidy Janko was slaughtered for his performance; one area he was roundly criticised for was losing possession and misplacing passes. Guess what? The facts don't bear that out. The reality is that Saidy was the 3rd highest passer in the game with 31 passes attempted. (Craig Gordon was the player who passed the ball most, but that is to be expected in an away game).  23 of Janko's passes found their target which is a 74% success rate.  Of the players on the field for the whole game, only 3 others had a better passing success rate. He also received 30 passes – more than any other Celtic player on the night.
So I had another wee swatch at the game last night. Now I'm not about to tell you that the lad had a great game because he didn't. However, he wasn't as bad as it seemed at first viewing – he was, it seems, the 'escaped goat' against HBS. He took or received the ball more than any other Celtic player (63 times combined), so his involvement in play was of a greater focus than others. In fact both Scott Brown and Mikael Lustig gave the ball away the same amount of times as Saidy Janko – both with less attempts at passing.
Craig Gordon was the worst offender, losing possession 24 times from his passing/kicking. Not far behind, surprisingly, was a player many perceived as having a good game (in relative terms), giving the ball away 13 times from 28 passes – only a 54% completion rate. His saving grace is that he is the darling of many Celtic fans, one of our own: Kieran Tierney.  However KT was still willing to become involved and took 22 passes.  Not too far behind in poor passing stakes was Mikael Lustig only completing 14 of 22 passes and only receiving the ball 8 times; the 3rd poorest behind KT and the keeper.  Unsurprisingly Kolo Toure was (apart from Scott Sinclair with 11 for 11 completed) our best passer with 13 successful passes from 16 attempts – an 81% success rate.
So in terms of the defence the stats suggest that Toure was the lynchpin but Lustig and Tierney were not as effective as was first perceived: both less effective in ball retention than Saidy Janko.
The other player who came in for a lot of criticism was Nir Bitton; again, at second viewing Bitton wasn't the worst player on the night by any stretch of the imagination. He had more involvement in the game than any other midfield player completing 31 of 33 passes – an 82% passing success rate. He also received the ball 25 times; more than any other player apart from Janko. So the perception that Bitton was hiding is just wrong. He may not have been as dynamic as other players but he was in the mix more than anyone else in the middle and, it would seem from the stats, taking more responsibility and being more effective than others in the midfield. I didn't see that at all on Tuesday night and was very critical of him in my piece yesterday. I was wrong!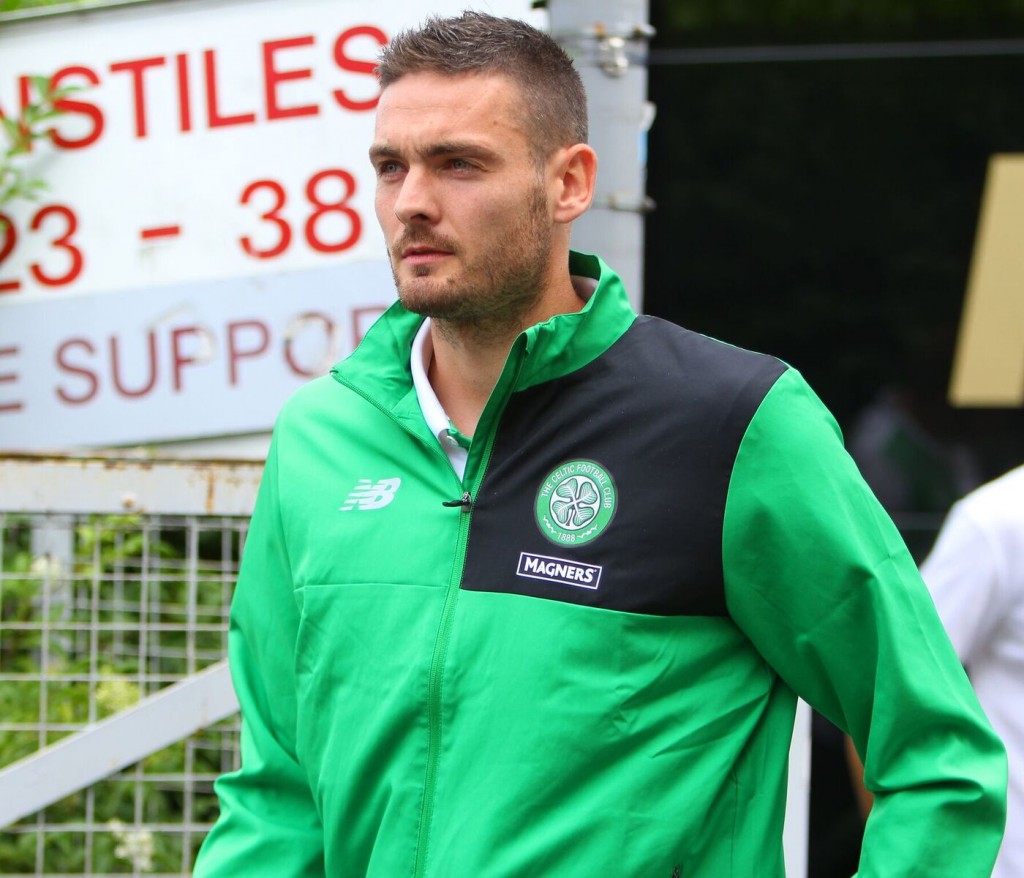 The other area that is an evident problem is the fact that Craig Gordon gives the ball away far too often. Out of the 36 attempts at playing the ball out, he only found a player on 12 occasions. 32 of these were long balls with only 8 finding their target. That clearly explains why the Manager wants a goalkeeper who can play the ball. Away in Europe any player giving the ball away 24 times is a liability; it means that opposition don't need to work hard to regain possession and keeps us under the cosh! It is, in my opinion, also a factor that means defenders lack confidence in the keeper and won't be overly keen to play the ball back to him. I would also suggest that this is an area of his game that the coaching staff will have been working on; but it hasn't improved.
Were we really under that much pressure from Be'er Shiva?  Well, they had far more possession than us: 63% to our 37% but that didn't translate into too much goal-mouth action. In fact, apart from to poorly conceded goals HBS didn't really trouble our goalie that much. They had 8 attempts on target, 7 attempts off target and 6 blocked shots. Craig Gordon only made 5 saves. In fact they only delivered the ball into our penalty area successfully 4 times in 9 attempts. Only 1 of them was in the second half.  2 of those 4 times we sold a goal, so we put ourselves under pressure.
I was as tense and worried as every other Celtic fan on the night; but looking at it again, knowing we had qualified, it was a different game. Sure, they had more possession and we didn't produce much in the attacking third, but neither did they. In fact, the last 20 minutes were comfortable. Looking as a neutral you wouldn't have taken them to score again to be honest. They never really created any clear cut chances. All of Gordon's saves were fairly comfortable. The Manager made a number of personnel and tactical changes throughout the game and each one had the effect of making us more comfortable on the night. When Sviatchenko came on after 65 minutes and we went to 3 at the back and a diamond in the middle the game was effectively closed down.
The realty was that we won the tie at Celtic Park last week and our job in Be'er Shiva was to close the tie out and qualify. In fact, we did that fairly comfortably; they didn't trouble us overly much and we gave away 2 ridiculous goals. Going in 0-0 at half time (which we should have done) and not conceding in the first 15 minutes of the second half (which we should have done) would have had us discussing a fabulous away draw to qualify!  The recriminations and criticism of the team would have been negligible.
So let's sit back, look forward to the draw this afternoon; look forward to 3 fantastic nights at Celtic Park; look forward to Zadoc the Priest; and look forward to European football after Christmas. Me?  I can't wait!
And by the way, we still need a right back and a decent defensive midfielder!
KTF
Written by VFR800 for CQN.
If you would like to write for CQN on Celtic matters please email david@cqnpublishing.co.uk
Click Here for Comments >