BRENDAN RODGERS has hinted there is "nothing" in speculation linking Liverpool legend Steven Gerrard with a move to Celtic, as the former Liverpool boss gives nothing away.
The veteran midfielder's departure from LA Galaxy was confirmed earlier this week with the 36-year-old now considering his options.
He has offers from across Europe to continue playing and he has also held talks with his former Anfield club about a coaching role.
Rodgers, who worked with Gerrard for three years at the Merseyside outfit, has played down the possibility of him moving to Parkhead.
He said: "There is obviously some speculation. I would never say anything about what we would be doing business wise anyway, but I think there is probably a natural focus on him because he is leaving and there is a period now where he can go to another club.
"We worked well together in our time at Liverpool and I have brought players here that I worked with before, so people see it as a natural progression. But there is nothing in it.
"We've kept in touch. Obviously, with the time difference recently, it's been a bit less. There have been text messages.
"He was one of the first ones to send me a message when I got the job at Celtic. Whenever I have a good result here, he sends a message.
"I have huge respect for Steven. When I went into Liverpool at the age of 39, he came back from his holiday early to welcome me to the club.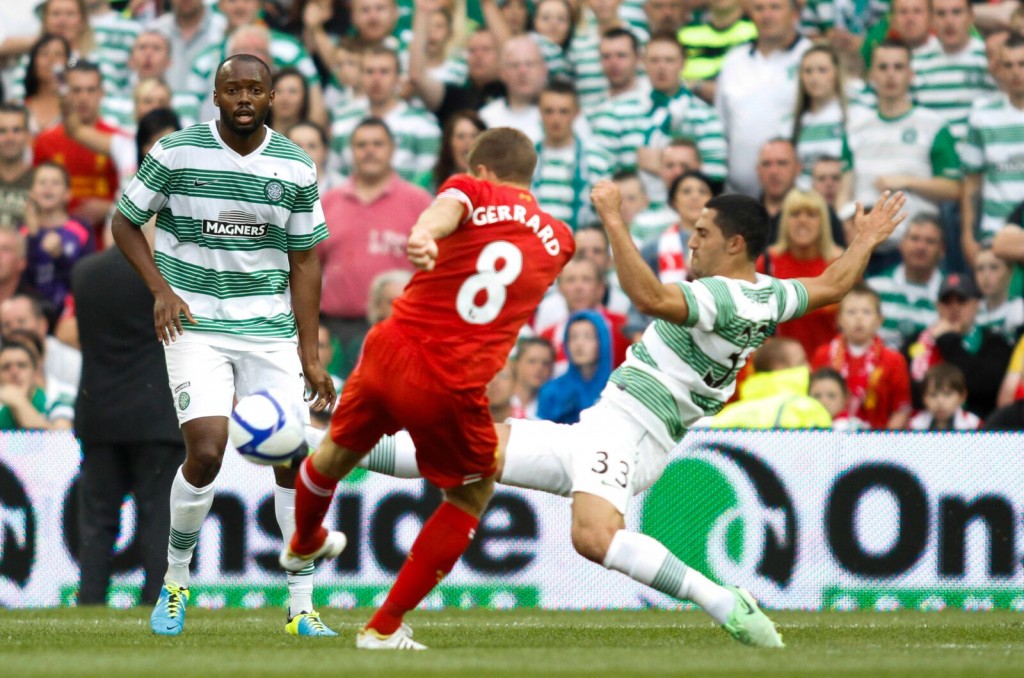 "He was old school that way. He was brought up in the history of Liverpool, where the manager is the manager.
"On that first day, he offered his support. He and Jamie Carragher, who were Liverpool guys and always will be, they wanted what was best for the club and the manager. Both of them were brilliant for me.
"They were icons of not only Liverpool, but the Premier League. They gave me great support and it meant a lot. Stevie was instrumental in what I was trying to do for the identity of the team.
"He knocked on my door and said as the captain of Liverpool he would be 100 per cent behind me. He was 150 per cent behind me, he was incredible in my time there.
"So, I have huge respect for him as a person and for the player he was for me there and throughout his career.
"But, of course, I'm trying to build something here that's based around the team – a dynamic team, an aggressive team and we will be looking at some targets for January."
Andy Lynch talked about the chances of Steven Gerrard coming to Celtic over the weekend in a newspaper interview. This has been taken up by many other media outlets and the news that Gerrard was leaving LA Galaxy added fuel to the fire.
It's not an impossibility, given the player's friendship with Brendan Rodgers and also his affinity for the club. Glasgow would also be reasonably convenient for the player and his family.
Andy Lynch's book is titled Hoops Stars and Stripes and is out now on
CQNBookstore.com
 for just £14.99 plus p&p for a SIGNED copy and a FREE signed copy of The Quality Street Gang by author Paul Dykes.
Click Here for Comments >