CELTIC legend Davie Hay was chief scout at the club when he helped to introduce the talented trio of Pierre van Hooijdonk, Jorge Cadete and Paolo di Canio, nicknamed 'The Three Amigos' by owner Fergus McCann.
In another CQN EXCLUSIVE, the Hoops icon lifts the lid on the story behind the remarkable transfers as it appeared in his autobiography 'The Quiet Assassin' which was co-authored by Alex Gordon and published in 2009.
Please enjoy.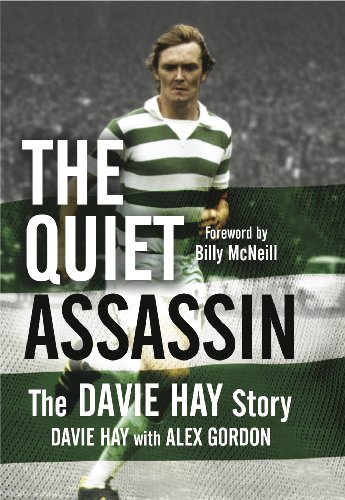 THANKS to Tommy Burns, I was involved in bringing in three exiting talents, starting with Big Pierre. I had travelled to Holland a few times around that period because Dutch football was at a very good standard and there were players who could be bought for reasonable fees.
I took in a NAC Breda game one afternoon and Pierre was outstanding. You couldn't possibly miss him because he was about 6ft 5in, but he was very skilful on the ground with the ball at his feet. Normally, extremely tall guys are like a giraffe on ice when they are asked to do anything on the deck, but Van Hooijdonk ticked all the boxes.
I was looking at another Dutch striker at Twente Enschede at the time. His name? Michael Mols who, of course, did eventually come to Glasgow – to sign for Rangers. At that time, though, Celtic had the choice between these players. I made another trip to see Pierre in action against Heerenveen and that helped me make up my mind.
THE THREE AMIGOS…Pierre van Hooijdonk, Paolo di Canio and Jorge Cadete.
I had noted in previous games that he never wasted a direct free-kick. He may not always have scored, but he always hit the target. It was an extra in his weaponry and I was impressed. I advised Tommy Burns to sign him and we duly did. It's ironic to think our giant Dutchman scored the goal that gave Tommy his only silverware as manager of Celtic. Who could forget Pierre's soaring header against Airdrie on a sunkissed afternoon at Hampden in May 27 1995 that delivered the Scottish Cup?
The setting was far removed from the Arctic temperatures the fans had to endure on the same ground when they got their first glimpse of Pierre. Celtic, of course, were playing all their fixtures at the national stadium that season with multi-million pound reconstruction work being carried out at Parkhead. It was January 11 when our latest signing took his bow in front of the Celtic support against Hearts.
It didn't take him long to win them over. He elegantly pulled down a high ball, killed it in an instant and turned to thunder an unstoppable drive high into the net. The Edinburgh side eventually got a point in the 1-1 draw, but I think everyone went home more than happy at the first appearance of Van Hooijdonk in the Hoops.
THE CUP THAT CHEERS…Pierre van Hooijdonk with the Scottish Cup after his winner against Airdrie in 1995.
Next to join us was Portuguese international striker Jorge Cadete and if Pierre thought he had made an instant hit with the support he had nothing on Jorge. He came on as a seconnd-half substitute against Aberdeen in a league game on April 1 1996 and scored after only FIFTEEN seconds.
He took a pass in his stride before knocking it past the outrushing goalkeeper. Welcome to Glasgow, Jorge! Celtic won 5-0 that evening with Pierre and Simon Donnelly  chipping in with two apiece. The football that was played that night was what was associated with Celtic. It was entertainment all the way and Tommy Burns and Billy Stark deserve massive credit for that. It is just a pity that they could not convert style into silverware.
Agent Raymond Sparkes delivered a video of Cadete in action. He had been in dispute with Sporting Lisbon and could be had at a reasonable fee. I had seen him before, of course, and I recall him scoring two goals against Scotland in a European Championship game in Lisbon in 1993. I knew he was electric in the box and would score goals in any company.
He was the sort of class finisher defenders hated facing. He played right on their shoulder and it was dodgy to try to play offside against this guy. One slip in concentration and he had the lethal ability to punish you. I telephoned Sir Bobby Robson, the former England international boss who had been Cadete's gaffer for a spell at Sporting Lisbon, to get my card marked. Bobby didn't hesitate in recommending the player. 'He's a top quality striker,' said Bobby and that was fair enough testimony for me.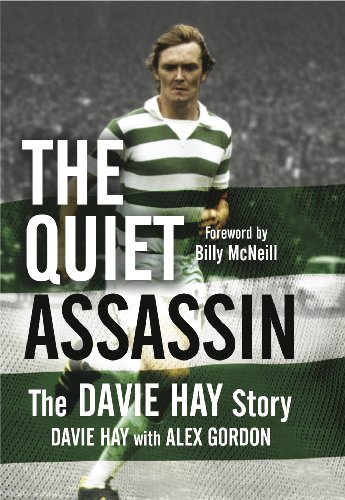 Davie Hay's autobiography, 'The Quiet Assassin', co-authored by Alex Gordon and published in 2009.
Paolo di Canio arrived in the summer of 1996 for a cut-price £1million from AC Milan and I had taken the trip to watch him in the flesh in a UFA Cup quarter-final tie against Bordeaux in France. Milan, with players such as Franco Baresi, George Weah and Paolo Maldini in the team, were 2-0 up after the first leg at the San Siro. Di Canio came into the team for the return and the French, with Zinidine Zidane orchestrating everything, fought back to win 3-2 on aggregate.
You would be forgiven for thinking that might have put me off the Italian, but, in fact, it had the opposite effect. His team-mates thought they were coasting, but his attitude was absolutely right. He displayed a lot of determination and ability. He was cajoling his colleagues throughout, but, alas for Paolo, they were not responding.
His attitude won me over. I would be recommending we sign him. I sat in the stand that night alongside Bruce Rioch, who was Arsenal manager at the time. We were chatting and he asked me when I was going home. I told him I would be staying overnight and making my way back to Scotland the following day. He casually informed me he was jetting back to Heathrow in a private plane. How the other half lived!
SCARF ACE…Paolo di Canio is tongue-tied after joining Celtic.
Paolo duly arrived and, as I anticipated, the Celtic support took to him immediately. He was a Celtic-type player, no doubt about it. It was never dull with Paolo around and he made up the complete set of the Three Amigos. Van Hooijdonk was the first to go after more behind-the-scenes aggro. He didn't seem interested any more and made it plain he wanted to try English football. He got his wish when the club sold him to Nottingham Forest for £4.5million in March 1997.
A month later Di Canio was voted Player of the Year by his fellow professionals, but, unfortunately, a Scottish Cup semi-final replay defeat from Falkirk signalled the end for Tommy Burns as manager. The temperamental Italian wasn't going to be far behind. He claimed Fergus McCann had reneged on a contractual promise and walked out in July.
Shortly afterwards, he moved to Sheffield Wednesday for £4million with Celtic receiving Dutch winger Regi Blinker as part of the deal. Celtic fans, understandably, were not happy. They had taken Paolo di Canio to their hearts and they believed more should have been done to keep him at the club.
DEBUT DELIGHT…Jorge Cadete caps his first Celtic appearance with a goal against Aberdeen.
Jock Brown had reassured the support Di Canio would not be transferred just weeks beforehand. When the deal was done, Jock informed the followers that he had not been sold, but 'traded'. That cut no ice with the fans who felt as though they had been let down. It was also only a matter of time before the third amigo, Jorge Cadete, left the building.
He had refused to return from Portugal for pre-season training and, reluctantly, he was sold to Spanish outfit Celta Vigo for £3.5million. I know the club did go out of their way to try to entice this exciting talent back to the east end of Glasgow, but he wasn't interested.
It was around this time he revealed he had a parrot at home called Fergus. I wonder who that was named after! Cadete did return to Glasgow a few years later for a short spell with Partick Thistle. He was a mere shadow of the striker who had terrorised defences in a brief but memorable stint with Celtic.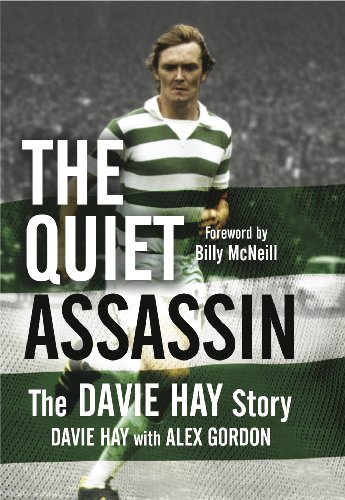 By the way, there was another Dutch player who had caught my eye while I was tracking big Pierre. He was a no-nonsense and uncompromising centre-half who was with a team called Willem 11.
He was tall, athletic, virtually unbeatable in the air and extremely fast on the deck. He could use the ball, too. I put his name forward because I knew the Dutch side would accept £800,000 for him.
We did not have enough money for both Van Hooijdonk and this player, so we had to drop our interest in the defender. He later signed for PSV Eindhoven for the fee I had been quoted, but he cost considerably more when he joined Manchester United. It was Jaap Stam and Sir Alex Ferguson didn't hesitate in splashing £15million for him after impressive displays for Holland during the 1998 World Cup Finals.
Celtic could have got him for £14.2million less!
Click Here for Comments >