By 7.30 we were on the road again.
It was going well as the miles flew past.  But it was too good to last. Suddenly a roar came from the back of the car. On inspection it looked as though the exhaust had parted from the silencer.  We drove on a bit to test it, but we knew we couldn't drive to Lisbon with that amount of noise coming from the car.  Once more it looked as though our trip was doomed.
There was a handbook in the car which listed British Leyland dealerships. Incredibly, there was one in La Rochelle, not too far way; not on our route, but not far off it. But did they have an exhaust in stock?
We headed into the city stopping frequently to get half-understood directions. Finally we reached the dealer. They had the right exhaust, it was fitted promptly and we were on our way again with Gallic good wishes ringing in our ears, probably mixed with incredulity at our venture.
The diversion to La Rochelle, finding the correct address, having the exhaust fitted and getting on the correct route again had cost us about two hours. But we were still hopeful as we headed south towards Bordeaux.
The traffic was heavy, but soon we were beyond Bordeaux, heading towards Biarritz and the Spanish border. We allowed ourselves an hour break to eat and freshen up a bit.
This was before Spain joined the then Common Market and there were full passport controls at the border. It was early evening (Wednesday) and a long queue on the French side. The banner appeared again, and with the tape at the side we were a bit of a spectacle as fingers were pointed and smiles and thumbs-up given. It looked like another hold-up to cross the border, but suddenly a Guardia Civil officer appeared at the car. With an incredulous 'ustedes son muy tardes' he waved us out of the queue and walked beside us up to the top where we were waved through with a quick passport check, big smiles and cries of 'buen viaje.' We assumed that many more Tims had preceded us.
We had about 700 miles to go and less than 24 hours in which to do it. The game started at 5PM, so we didn't have the luxury of a 7.45 kick-off to aid us.
At around eight o'clock we stopped in a small town between San Sebastian and Burgos and entered a bar for food and drink and life-inducing coffee for the drivers.
We had a pow-wow. We had driven around 500 miles since Nantes. The drivers were becoming exhausted again, and even with sharing the driving neither of them had slept during the day. We talked, we argued. Do we call it a day? Will we just stay in Spain and watch the game on TV, book into a hotel and get some proper rest, and, almost as importantly, a shower? We had stripped to the waist in a cafe toilet in France for a wash and changed our shirts, but we felt far from clean. To my shame I was coming round to thinking of giving up.
Incidentally, that night Spain were playing England in a friendly and the bar was full. There was a priest there and I spoke to him as the only one with any Spanish and told him of our predicament. I can't remember his exact reply, but it amounted to 'go for it.' My friend Gerry was adamant that he would not countenance giving up after all we had been through and we decided to press on.
The priest gave us and the car a blessing (it needed one), and most of the bar customers piled out into the street to wave us off as we piled back into the car, our minds made up. We drove all night, passing Burgos, Valladolid and Salamanca. I had a special interest in Valladolid as my father's cousin, Monsignor Philip Flanagan had been the rector of the Scots seminar there, but of course we had no time to stop and sightsee.
The non drivers talked all the time, telling jokes and ghost stories to keep the current driver awake as the other one tried to sleep. It was a beautiful night, the roads were empty and at one point we came across a Spanish army column marching in formation. We stopped, and so did they. We cried 'Celtic, Celtic' at the top of our voices and waved our flags. They in turn waved their rifles in the air and hollered back.
We reached the Portuguese border beyond Ciudad Rodrigo and another potential disaster. Portugal was still a dictatorship and the border closed overnight. There was a small queue of vehicles waiting to cross. Then came pure farce. A couple of the Portuguese guards came up, looked in the car, and nodded 'Celtic, Lisboa.' I tried in Spanish to explain that we might miss the match. They nodded and stroked their chins. One of them smiled and did a little dance with his hands in the air. We finally got it. In the car were the two poles for the banner. We laid them cross-wise on the ground and four of us did the highland fling to the great delight of the guards and the onlookers. I still have an overhead camera shot in my head, looking down on this madness at a border crossing at dawn. After much cheering and clapping they raised the barrier and let us through. I don't know if they took pity on the others, although it didn't occupy my thoughts much.
We raced on, fearful that we would miss the 5 o'clock kick-off. I remember the snaking drive through the mountains, women selling oranges at the side of the road, and a tragedy that we came across at one point in the late morning. There was a Hillman Imp, with its big end or something else knackered. We stopped and spoke to the poor fellow in it. He had broken down the previous evening. He had been with three mates and they had all got lifts and deserted him. They had promised to phone his recovery company in the UK to get him rescued and he was still waiting for someone to arrive. We commiserated but had to leave him. I'd love to know how he fared.
Finally, we reached the outskirts of Lisbon and met up with buses full of Tims coming from the airport. We felt like pioneers as they hung out the windows (yes they could do that) and waved and yelled at usat us. We had made it! But there was still a twist in the tail that many will find hard to believe.
Final part (4) to follow…
By Charlie Fryars
CATCH UP WITH THE STORY
Read Part 1 HERE 
Read Part 2 HERE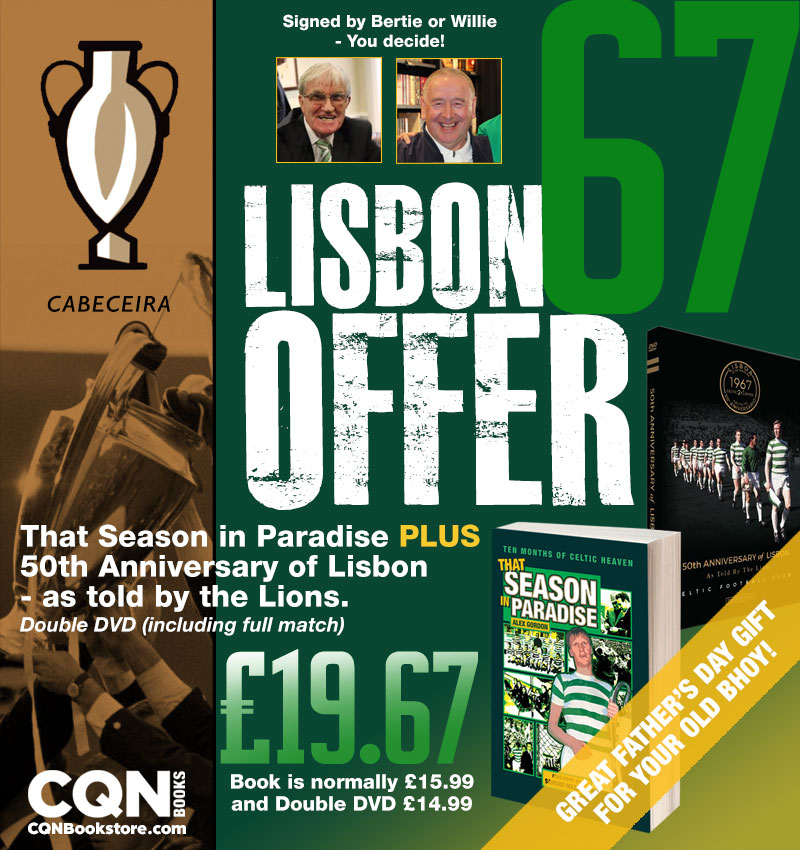 Click Here for Comments >