BRENDAN RODGERS has slammed back at Sevco Rangers owner Dave King who controversially stated Celtic have only won two successive titles and should be even further ahead of the Ibrox outfit.
The Hoops boss, speaking at the champions' pre-season training base on the outskirts of Linz in Austria, responded by saying that "people who know football", including King's own manager and players, would wonder what he is talking about.
Rodgers also insisted the Govan chairman shouldn't get into the reasons for his club, who finished THIRTY-NINE points adrift of the treble-winners, being forced to spend four years in the lower leagues "too deeply".Asked if the remarks would provide the Parkhead men with added motivation to do well next season, the Irishman replied: "Not for us, no. I don't need Dave King to motivate me or the players.
"Our motivation is for Celtic. Like I say, I repeat, we set the standard, no-one else. You have to set your own standards.
"I think that people who know football will probably wonder what he is talking about, to be honest. I am sure nobody more so than the players themselves and the manager.
"I think it is pretty clear that we tend to try and do our talking on the field. We try to show a respect to every team."I am sure that people within football, the Rangers (sic) directors, the players themselves, will know where they're at.
"They will know that finishing 39 points behind, losing in five of the six games against us, the work they will have to do to get better. But my focus is on us and how we can get better.
"A lot of things were said. The only thing I would say is that it's not a two-horse race. Aberdeen is a huge club. They have been winning trophies over many years.
"You have got Hearts, you have got Hibs. Look at the job that Tommy Wright has done at St. Johnstone. It is not just Celtic and Rangers (sic)."That's never been the measure. Aberdeen finished second last season. The measure for us is not about Rangers (sic), it is about Celtic.
"For us, it is about preparing with respect for the team that we play. That is the balance of the club, the values of how we work and it is how we will always approach it.
"We have had to really work for it. When you have to play Aberdeen six times, Rangers (sic) six times, Hearts four times and the other teams as well you have to earn the title and Cups.
"Last year with the level of consistency and performance of the players, and every record possible that they tried to break, which we managed most of,
"I don't think you can discredit that. I think football people don't. I think football people look at it and go 'okay, you've had a great season, let's see if we can do better to challenge it'."I never like to throw any team or club or player to the garbage. You respect them and worry about yourself and worry about doing the best you can for your own club.
"You make your noise on the field. That is where you do it for me. You respect your opponent always, you respect the traditions of the club, but you look after your own club and you look after yourself.
"I say to the players if you want to be a champion, you have to walk the walk. To be a champion and be in that gold box you have to walk the walk.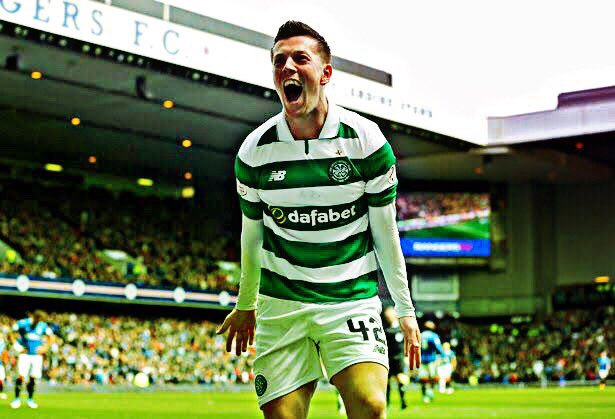 "That is what we had to do. But, listen, owners and chairpeople sometimes see the game differently."Asked about King's suggestions that Celtic had only won two consecutive titles, Rodgers said: "I don't think you would really want to go into the depths of that argument as to why, if that was his feeling, that it was only two.
"I don't think it is something that he would really want to bring up."But it doesn't matter. When you are in a league you want to win the league no matter who the teams are.
"I don't think in any way you can forget the good work that the likes of Neil Lennon did when he was in or Ronny Deila in winning those titles."You are in the league to win it whether that Celtic, Rangers (sic), Aberdeen, Hibs, Hearts, St. Johnstone, Dundee whoever, every team is competitive and every team can trip you up."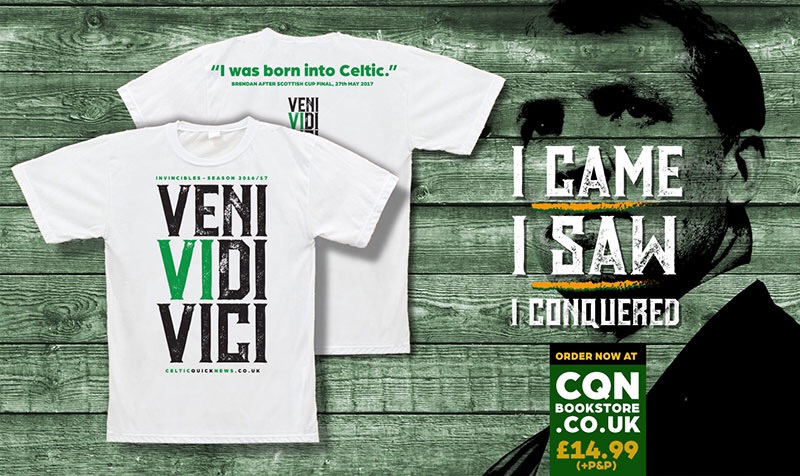 Click Here for Comments >