CREDITORS of Rangers FC, arriving at work this morning, will have found that there was a cheque from liquidators BDO with their name on it.
The Rangers Bond Holders will have got their cheque on Saturday morning delivered to their home addresses.
These Rangers supporters bought a seat for life in Ibrox's Club Deck from David Murray. Looking at their cheques on Saturday before leaving for Ibrox to sit somewhere else and watch their team lose 2-0 to Hamilton Accies, they will have noted that it should maybe have been called the Holding Company Deck.
David Murray had sold them a pup. Here's when the truth started to become apparent.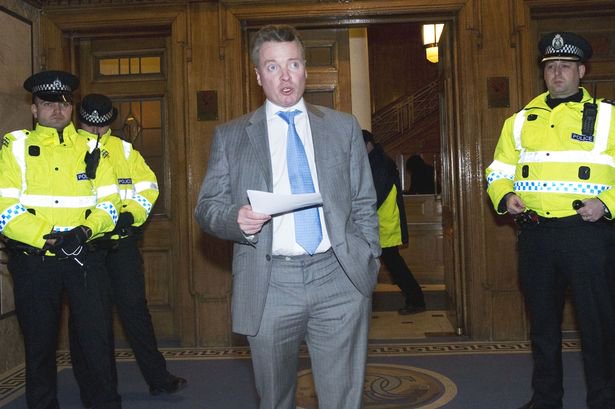 The money, apparently, never went to the Club at all but to the Holding Company, and as BDO's Interim Payment cheque confirmed, mot of that money was lost. They already knew that they had lost the seat for life, when the new Holding Company that bought the club refused to honour the commitment given to them by the old Holding Company that had gone bust owing hundreds of millions.
Not one of them ever stopped to ask at the time of investing why they were giving money to the Holding Company that owned the Club and what would happen to their money if the Holding Company that owned the Club went bust.
They would obviously have all known that their Club, uniquely, couldn't die but what about the Holding Company that was receiving their money so they could get their name on a seat in the Club deck to watch the team that was bought by and played for the Holding Company that operated the Club.
If only that had asked.
But it was the best kept secret in Scottish football. In fact no-one, ever, at any stage, mentioned the words Rangers and Holding Company at any stage, together, in the same sentence, from 1872 until the summer of 2012, when as if by magic the truth was revealed.
One Bond Holder, who received his payment on Saturday, noted ruefully that he had invested £1500 in the Club and got £58 back from the Holding Company's liquidators.
Meanwhile, there is talk that there is going to be a share issue discussed at the forthcoming Rangers AGM, with supporters being asked to invest money into the Club.
Form an orderly queue Bears…
ORDER YOUR SIGNED COPY OF JIM CRAIG – RIGHT BACK TO 67, A LISBON LION DIARY TODAY!

Click Here for Comments >