PAUL LAMBERT has admitted he was "delighted" when he was sacked by Aston Villa.
The former Celtic and Scotland skipper was axed as boss of the Midlands strugglers in February last year after three seasons in charge.
Villa have since plummeted to rock bottom in the top flight and are teetering on the brink of relegation.
Lambert, who has also had managerial stints at Livingston, Wycombe, Colchester and Norwich City, revealed: "The lads at Villa at that time gave us everything.
"There was never one time where I walked away and thought we had thrown the towel in.
"We just found things hard towards the end. As I've said before, Villa is a great club, always has been and always will be, but I knew my time was up."
Looking back at the day he was dismissed, the 46-year-old former Scottish Cup winner with St Mirren, added: "Some of the things that were going on were never right, so when it did actually happen, I was delighted."
Lambert agreed a two-and-a-half year deal at Blackburn Rovers in November and faces an FA Cup Fifth Round tie against West Ham at Ewood Park this afternoon.
He added: "I made a conscious decision not to go down the route I did when I was at Aston Villa.
"There were things I definitely learned from my time there, things that I had to take that I wouldn't take now."
Lambert replaced Alex McLeish at Villa in June 2012 – a fortnight after the ex-Scotland manager had been fired.
Tim Sherwood took over from Lambert last season, but he, too, got the chop in October after six consecutive league defeats to be replaced by Frenchman Remi Garde.
——————————–
CQN SPECIAL OFFER!
We have reduced the price of a selection of our Celtic books on CQNBookstore.com
The Winds of Change and Caesar & The Assassin are reduced to £13.99 each, Seville The Celtic Movement and The Quality Street Gang are now only £9.99 each. The Jock Stein book, Willie Wallace & Tommy Gemmell's books are all just £6.99 each.
Order ANY book or DVD and we'll send you a copy of the 2015 CQN Annual absolutely free and we will add a wee dram for you to enjoy when you're reading!
We also have the Neilly Mochan book and DVD from Paul Dykes available and much more.
Order now at www.CQNBookstore.com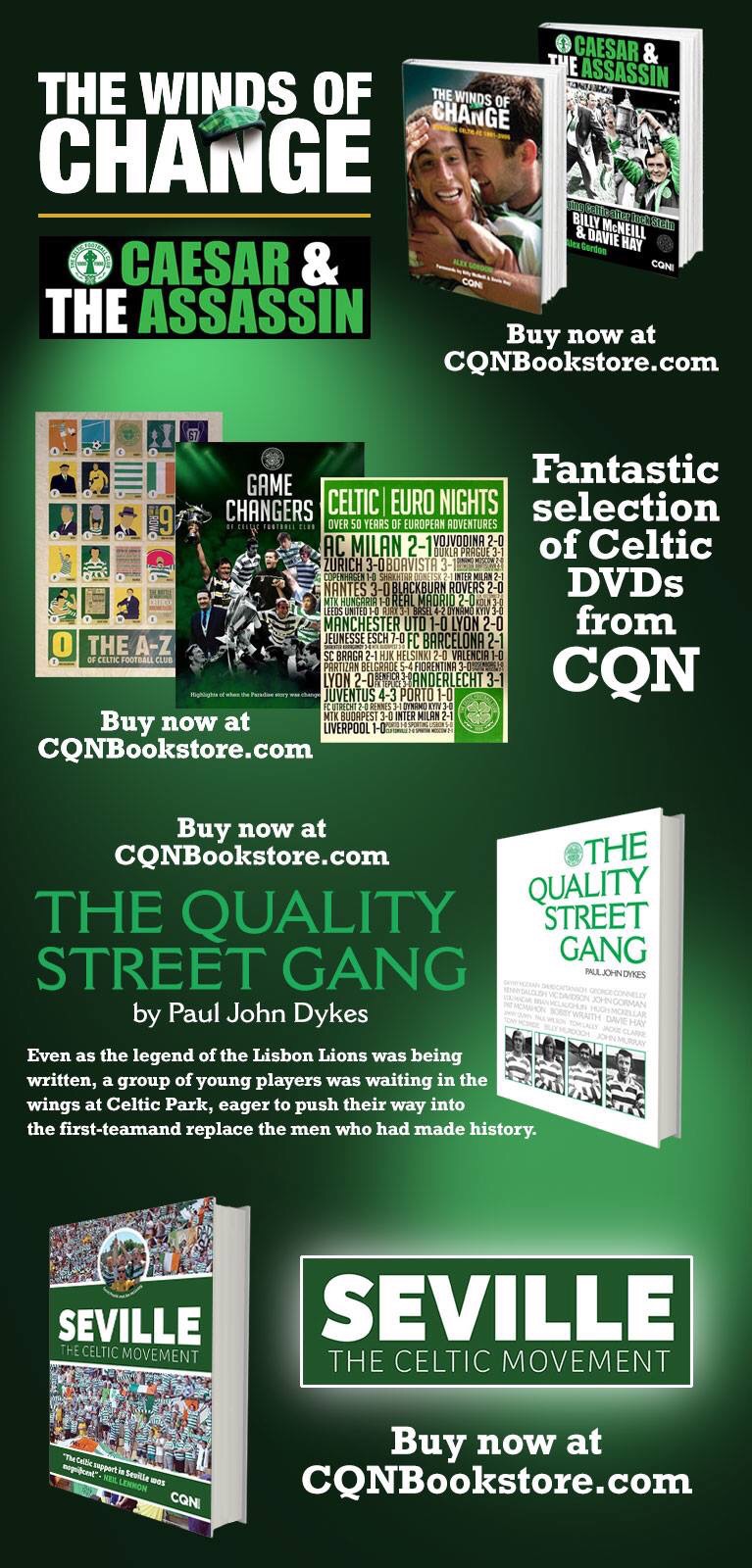 Click Here for Comments >