No one can touch the bookies when it comes to promoting their business. One week into the winter break a simple statement saying they suspended betting on Newco being relegated drew interest to the Scottish football betting markets at a time when no games are being played.
Even if they suffered an insolvency event, their 15 point penalty (new club/same club debate does not matter as Rangers insolvency event happened more than 5 years ago) would leave them seventh in the table. Lots can go wrong at a club in administration but Newco are safe from relegation and bookies would be happy to price the risk accordingly.
And let's remember, Coral established that removal from a league by liquidation (not on the cards, but let's give Dave King time to work his magic) is not relegation.
Benefactors will need to be found for wages and other costs between now and the end of the season. Then there is the small matter of Dave King having to find £11m to offer shareholders. Factor in his reluctance to do so, the consequences of which could be quite fabulous, and you know why an insolvency event at the five year old incorporated entity occupies so many minds.
Either Dave King makes good on his £50m promises or administration and maybe worse (better) is in the post, but not relegation. You can put money on it.
The CQN Podcast: A Celtic State of Mind (EP28) with former Celtic director Tom Grant
Paul John Dykes and Kevin Graham are joined by Celtic's ex-director, Tom Grant, who offers a fascinating insight into the running of the club in the 1980s and 1990s.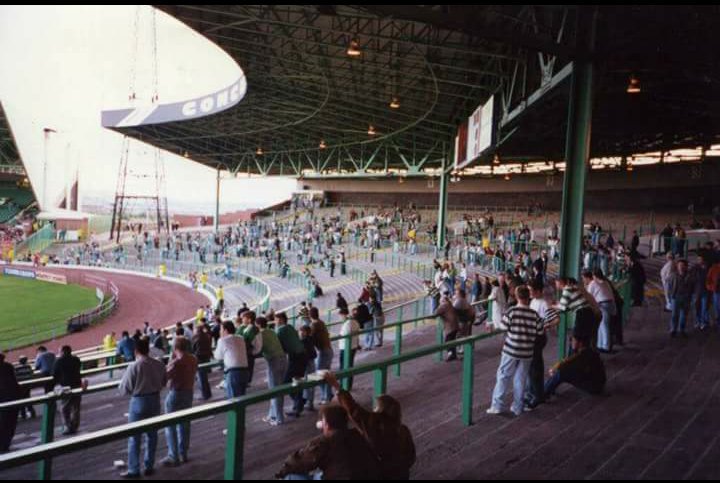 Tom Grant explains exactly why Celtic refused to complete the Mo Johnston transfer in 1989, and lifts the lid on audacious efforts by Billy McNeill to recruit Peter Beardsley and Steve Bruce.
Tom Grant also dissects his relationship with Fergus McCann, and the impact of the 'Celts For Change' movement in overturning the 'family dynasty' board in 1994.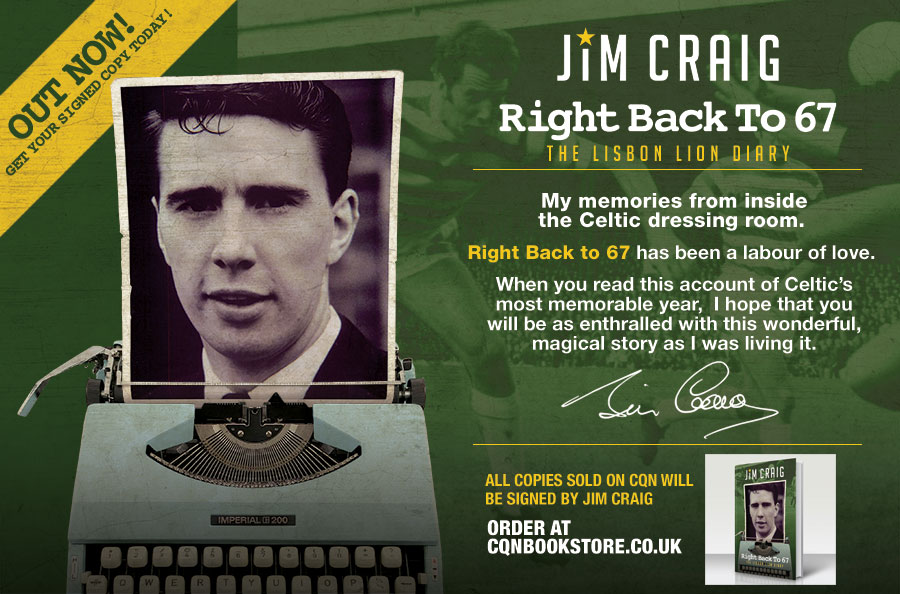 Jim Craig made two of the three goals in the 1967 European Cup Final. There's a great wee video below for you to enjoy. Get Jim's new Lisbon Lion Diary – Right Back to 67 from CQNBookstore.co.uk and you will receive a signed copy from the man himself plus a FREE copy of That Season in Paradise – Ten Months of Celtic Heaven signed by fellow Lisbon Lion Bertie Auld! Simply order Jim Craig – Right Back to 67 and the second book will be sent automatically.
Click Here for Comments >