Don't give me your 'slump' mockery. Just think for a minute, what if this IS our slump? Five league games in 17 days, four of which were won by a single goal is as bad as it's been since Brendan Rodgers took over as manager.
We have, of course, shuffled the pack. With a hefty nine games this month, Brendan is correct to rest the weary legs which concluded our Champions League group only two weeks ago. He also has a full programme over the festive period to prepare for.
With 20 wins in 21 domestic games this season we've won the first trophy, scoring 11 and without conceding. Win our remaining games this month and we'll be at least 17 clear "and it's not New Year". With a game in hand.
Scottish football has never had such a dominant champion, even during the two nine-in-a-row eras. It's been achieved with largely the same squad as last season, while we were the only team participating in European group competition – and with a sustainable financial model.
I know talk of "slump" is ridiculous, but I bet you've already picked up a shift in perception of what is normal for Celtic. Most of us have been around long enough to remember the dark days. Some of us have been around to remember the winter solstice, which lasted from 1954 to 1965, but we're all susceptible to recent-experience bias.
The collapse of Aberdeen this season robbed us of what competition we had but in compensation, we're watching a great Celtic team come together. Team development does not happen on a linear plane. It requires risks to be taken and mistakes to be made, but no one is in any doubt about Celtic's direction of travel.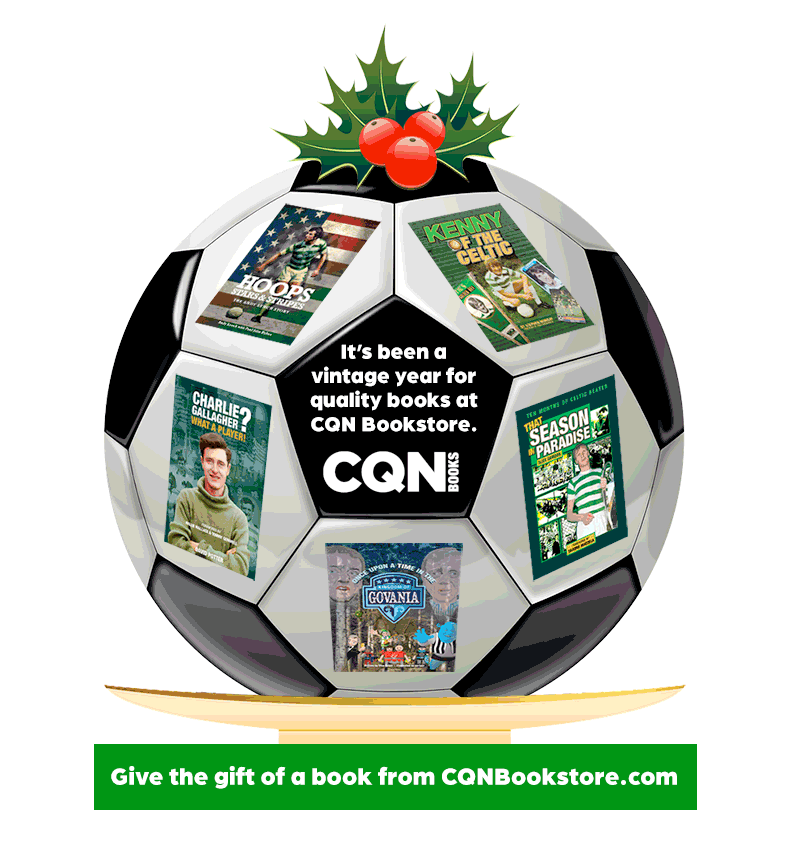 Click Here for Comments >