It was a league game at Tannadice, Hogmanay 1966, which ended the Lisbon Lions 26 game unbeaten domestic run, a record which stood until yesterday. Stein's Celtic were comfortable and led with 20 minutes to go, but United scored twice in three minutes and before the Champions had time to realise they were in trouble, it was too late.
That's how historic runs end.
It's only this season anyone has paid attention to that specific record, such were the overwhelming achievements which unfolded in the months ahead for the men who would become known as Lions. With the League Cup already secured, they added the Scottish Cup and the League title, before becoming the first team to break the Italian-Spanish-Portuguese hegemony on the European Cup.
The serendipity of one of the Lions records falling while we celebrate the 50th anniversary of their great achievements should not be lost.
Season 66-67 wasn't just about Lisbon. Celtic retained the league for the first time since the Great War – a 50-year gap without defending the league title! They won the treble, the (then competitive) Glasgow Cup, and finished off with a virtuoso performance at the Bernabeu. They changed Scotland forever; nothing would ever be the same again.
Hearts only offered effective opposition for around 5 minutes yesterday, but if/when we lose a domestic game this season, it's likely to follow the format of St Johnstone's visit last midweek. St Johnstone defended every Celtic attack bar one and created a chance which could have bounced off the post more generously for them.
All the pressure and superiority in the world are irrelevant in the face of the statistical certainty that, in one game, a dominant team will miss all their chances and concede one of the few they are called to defend.
More records beckon for this Celtic team, not just Scottish ones. Benfica's world record 29-game consecutive league game winning record has proven impossible to match. But, there's one team with a chance of doing so this season…………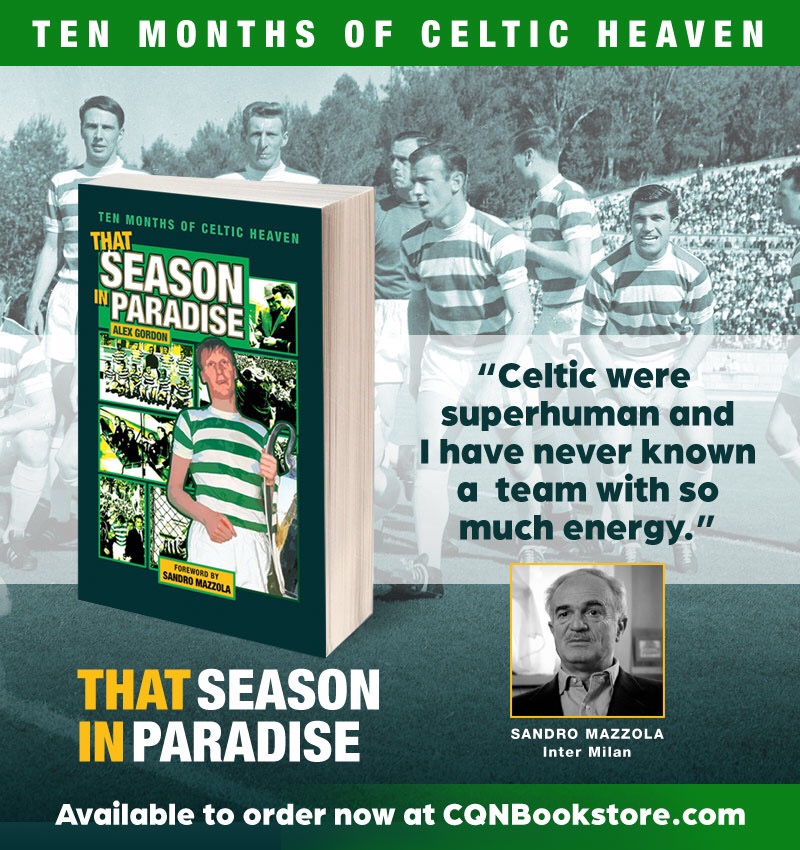 Click Here for Comments >